Duluth's next retail development will take a step closer to reality next week when Platinum Properties' "Platinum Plaza" goes before the Duluth Planning Commission on Tuesday, April 16th.
We talked with one of the developers of Platinum Plaza, Stevie Paulson, recently about ways the development has made progress. Paulson says that things are going quite well when it comes to Platinum Plaza, better than expected actually. It's all part of the trend that has it the Duluth commercial development scene by storm. Retailers have taken notice in the virtually untapped market of Duluth, and now they're swarming in... by the masses.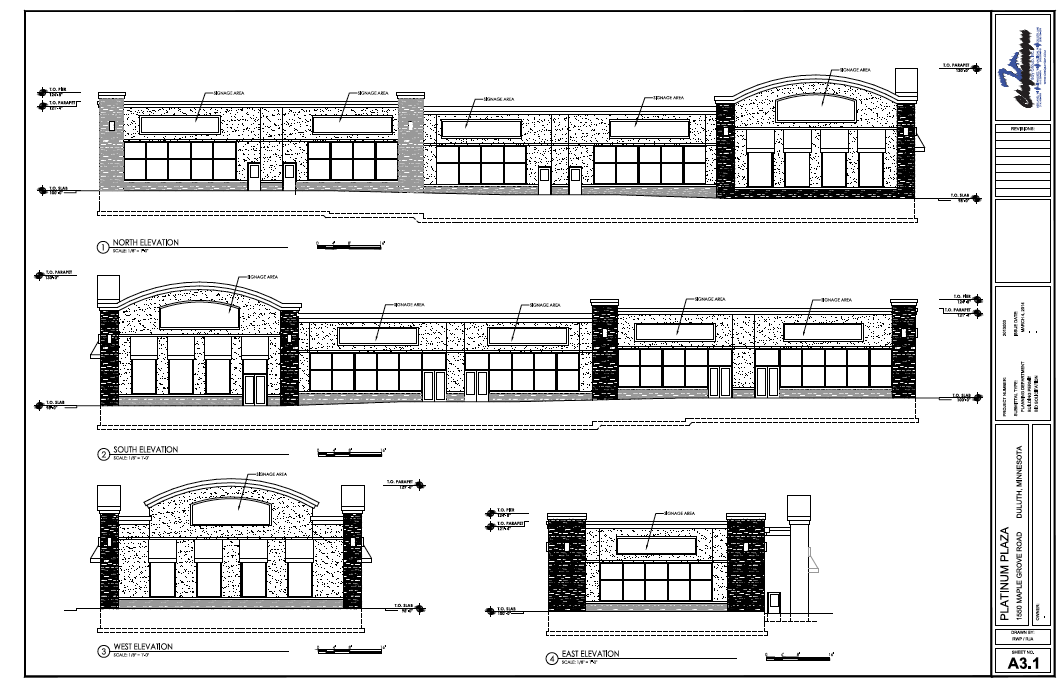 Paulson has spoken with a few retailers and within the last month has finalized a letter of intent from a retailer for one of the spaces in the development, with two more letters of intent expected to be completed by mid-April. The developers are also in talks with a local retailer to relocate into the development, bringing the total of number of tenants currently looking to call this development home to four. He expects that by mid-April there will be two to three more leases secured... possibly even more. Builders are currently being talked to and construction is expected to begin this spring, with occupancy occurring even as soon as this fall. That's if everything goes according to plan pertaining to leases being signed and the upcoming Duluth Planning Commission on April 16th, which it all should without a doubt.
So what retailers are exactly thinking about locating in Platinum Plaza. Well, exact names can't be given yet, BUT, we do have some details on the types of retailers. The three retailers that are tenantively set to have leases signed by mid-April would be retailers that are new to the market. That means that they currently have absolutely no presence in Northern Minnesota. The fourth retailer that is looking at the site would be a possible relocation from a different space in Duluth. We're not sure on the proximity to the site and what retailer it may be, but should have details soon.
One question that comes about is... why this specific site for this type of development? It should be a given that it has some of the best visibility in the area... and if you've driven down Maple Grove Road recently (the largely residential portion of the road) you've probably begun to notice the trees thinning out and also few for sale signs popping up. Your eyes wouldn't be fooling you if you thought you were seeing the area becoming largely commercial instead of residential because, well, it is.
A few years back the city of Duluth identified this remaining sector of Maple Grove Road to be the last "frontier" of commercial development land in the Miller Hill Mall area. It makes sense when you think about things. There isn't much available land left in the Miller Hill retail area that are wide open for development. That's why you're seeing projects like the new La Quinta Inn and Suites and now Platinum Plaza beginning to sprout up in areas where you never thought commercial development would happen. The plan is to make Maple Grove Road the next retail district... and at the rate commercial development is going in Duluth, we wouldn't be surprised if it doesn't take long for this portion of Maple Grove Road to become a vibrant retail area.
We're hoping to be able to announce the first retailers planned for the Platinum Plaza project within the next few weeks. Make sure to check back to cdinduluth for all the development news pertaining to Platinum Plaza!